From section "Sound Effects" I write my experiences and knowledge on sound effects, the theory behind these effects. For 
guitarists and musicians who want to record songs should this information be very useful.
Each time a different effect is explained.
Wah Wah 
A wah effect influenced the maximum frequency that can be heard in the guitar sound. If you smash a wah pedal, gradually higher frequencies will be heard in the guitar sound ( you hear "wah ").
If the pedal is released than the higher frequencies are not audible. A guitarist moves the wah pedal with his foot getting up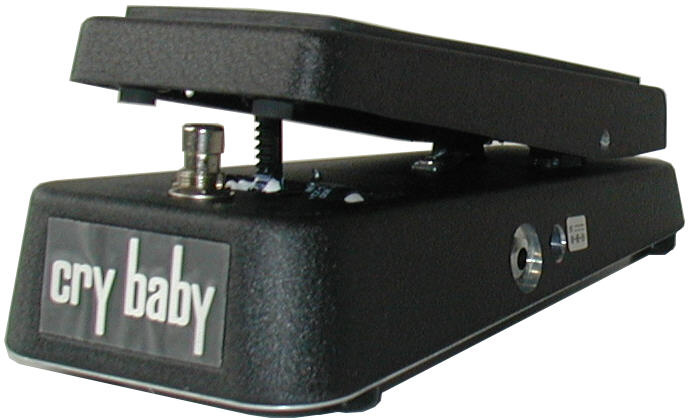 and down so at the right moment to give a wah effect to the sound. The guitarist moves the pedal up or shortly after the time of the strike at a reasonable pace down. In technical terms, we influence the relative position of the peak within the frequency range (allowing to hear more or less frequencies are).
Application for guitar :
Wah wah, classic cry baby wah with distortion and delay ( and classical noise … )
Whamy Pedal
A whammy pedal is an effect pedal (an " accelerator " pedal type ) with which you can change the pitch of your guitar playing . You can set the interval (minimum and maximum ) in which the pedal will work. That can only be a number of notes but also some chords.
Whammy, Pitch shifter with an octave above it. Note the difference in sound with a octaver where you only show one play at a time. From 15 seconds intelligent pitch shifter . From 29 sec : pitch shift pedal or " whammy " pedal.